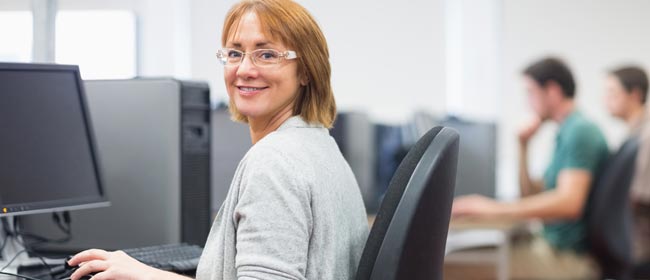 Wondering how long it takes to get your adult high school diploma? Not sure how you'll find the time to study and attend class when you have to work overtime or stay home with a sick child? An accredited online high school program allows you to complete your studies without disrupting your life. Keep reading to learn how it's possible.
Year-Round Access
Students can join our online high school diploma programs year-round, so they don't have to wait for the beginning of a new semester or school year to hit the books. And when you enroll in our program, you can access your coursework within 24 hours.
Self-Paced Learning
If you think on-demand programming is only the stuff of cable TV and dish networks, think again. Your course materials are available round-the-clock, too. When earning a high school diploma for adults online, there are no set start times for classes, and we don't require group projects. That means you can study whenever and wherever it's convenient for you: on your morning train commute, during your lunch break, in the waiting room at the doctor's office, or in the evening after the kids are in bed. You can complete assignments and study for exams from any mobile device, as long as you have a reliable Internet connection.
Customize Your Study Plan
Self-paced learning also allows you to take as many (or as few) classes as you want at one time. If you're in a hurry to get your adult high school diploma online, you can do it very quickly. On the other hand, if your hectic schedule makes you feel as though you need to be in two places at once, you can take one class at a time. Scheduling flexibility is also an advantage if you struggle with a particular subject and want to spend more time on it (geometry, anyone?) without falling behind in other classes.
A Supportive Environment
Many people are under the impression that when it comes to online learning, you're on your own. If you have difficulty with a class, you just have to do the best you can to get through it. At JMHS, we understand that furthering your education is a major investment. We offer a host of resources, such as one-on-one academic advising, teacher-led chat sessions, a library and more, to help you succeed.