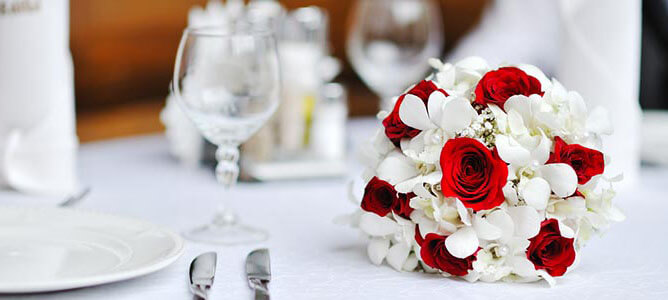 Do you get excited about wedding season? Are you the one your friends go to when they're planning to tie the knot? If so, becoming a wedding planner may be your calling. Before you put a ring on it, it's a good idea to learn about what's involved and how you can become a wedding planner.
Pros of Becoming a Wedding Planner
Wedding-planning can be extremely rewarding. For many couples, their wedding-day is one of the most important occasions of their lives. Consider some perks of becoming a wedding planner.
     You'll have excellent employment prospects. When you earn your wedding planner certificate, you can either work for a larger company or start your own business. Working for a company can help you get established without the pressure of finding clients on your own. On the other hand, many up-and-coming wedding coordinators like to be self-employed because they can work from home with virtually no overhead. Either way, wedding planning is a growing field, so your services will be in high demand.
     There's lots of variety. As a wedding planner, no two days are the same. You will have plenty of opportunities to travel, whether it's to local venues or a destination wedding in the Caribbean. You'll find yourself sampling free gourmet dishes and cake as you help couples plan the menu for their big day. Your schedule definitely won't be 9-5, but you will have some flexibility if you need to juggle family responsibilities while building your career.
     You can get started quickly. You can complete the online wedding planning course at Ashworth College in as few as four months, so you can launch your career in far less time than it takes to complete a traditional college course.
How to Become a Wedding Planner
Technically, no prior training is required in how to become a wedding planner. However, obtaining a wedding planner certificate can help you attract clients, as most engaged couples are looking for a coordinator with experience and education in the field. The wedding planner course at Ashworth College teaches you about business fundamentals and covers everything that's involved in helping couples plan their nuptials.
Our online wedding planning course comes with all the resources you need to launch your career. If you're serious about saying "I do" to becoming a wedding planner, contact us for more info or enroll today.