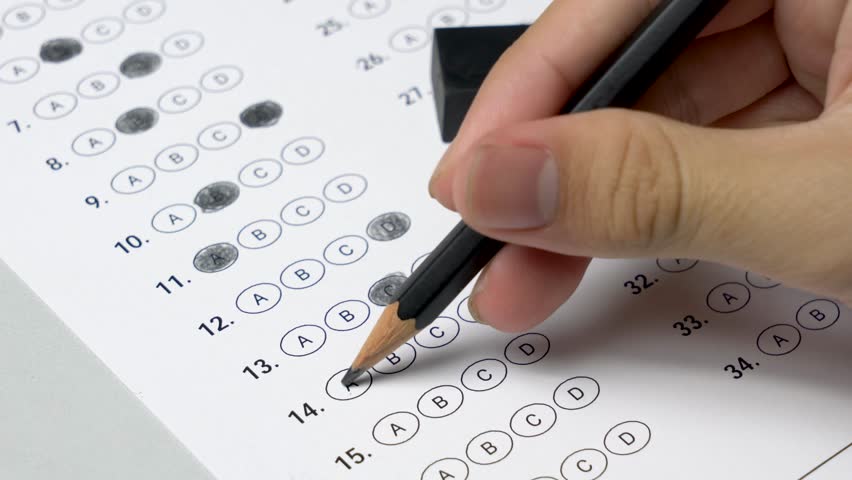 In our society, we are frequently pressured to graduate from high school and jump right into college. For some people, this transition works, and they successfully graduate and move onto the career of their choosing. For others, however, they may not find this transition to be a good fit, and they leave rather than seeing it through. People have a number of reasons they might have chosen to leave college in the first place. Perhaps you weren't ready for the responsibility with juggling your school work on top of your employment. Perhaps you weren't in the right financial situation to make the financial commitment that colleges require. Maybe you simply didn't know exactly what you wanted to do when you got into college and needed to take some time to figure out your direction. Whatever the reason may be, here is how you can prepare for a successful return to college when you are ready to go back.
Determine what degree and career you want before applying
The biggest mistake that you can make returning to college is not having your sights on a certain degree or major. Not having a solid degree or career path in mind can lead to switching to different majors throughout your college career, a choice that will add to the amount of time that you will have to spend in college and also adding to the amount that you will have to pay to get your degree. Unless you have the money to be able to switch around this often, this can create extra financial pressure on you, which may cause you to have to leave college again until you can afford to return once more.
To avoid having to go through this process several times, make sure that you know exactly what degree and career path you want to pursue before you start applying to college. One common way to determine what you truly want is to figure out what it is that you are passionate about and then look for a degree and career that matches that passion. However, some people may not know exactly what it is that they are passionate about or their passion may be something that does not ensure a career in the field. If you are looking for something more steady, you could always look for college degrees based on income, the most popular majors pursued by college students, and the amount of employment available for a given major. No matter whether you want to get a degree in music theory or your Associate's Degree in nursing, you have a number of options there! You just have to make sure that you choose a major you want before you enter college.
Get all of your affairs in order at home
College can be a rewarding but stressful time. After all, you are adding a lot of hours onto your already packed schedule and these hours will only make your day more hectic. Besides the time commitment that you will have to handle in college, there is also the financial aspect that will add some additional pressure as well. While you may be able to pay for most of your college with student loans, you have to think about how much you're going to have to pay out of pocket, the hidden costs of college such as extra materials you don't purchase immediately, and how you can budget that into your current day-to-day expenses.
To make sure that you are properly prepared, it's important that you have your finances and your schedule in order before you try to add another commitment to your life. As far as scheduling goes, determine how much time you now dedicate to your job, what days you have off, and when you will be able to squeeze in classes. As far as finances go, figure out how much you have in your savings for the portions of tuition that loans won't cover, what monthly commitments you already have such as rent or payments for mortgage loans, utilities, and food, and what your income is now. Any other commitments need to be taken care of as well. For example, if you have a dog, you may want to find a dog sitter or an expert dog trainer who will be able to groom the dog those times when you are not home. Once you have all of these in order, you will be able to figure out which college will work best for you and how you can get the classes to fit your financial and time-based needs.
Find a reliable form of transportation
This section isn't applicable for those who already have a car, for those who attend online college, or for those who will be able to live on or near campus. If you fall into any of the above categories, you can move onto the next section. If you don't, however, a reliable form of transportation is absolutely necessary in college. While some college campuses are small, others are quite spread out, and a packed schedule can make it difficult to get across campus in the required time so that you are not late. It is also necessary if you live far from campus and cannot get there quickly enough using public transportation, if you have to go from school to work, or if you have a gap in your schedule and cannot hang around on your campus while you wait for your next class.
When you visit the car dealership to purchase your vehicle, you can make sure that you get a reliable car by figuring out exactly what your needs are, how much you plan on driving around and whether or not the car can take it, and checking other customer experiences with the car that you are interested in purchasing.
Seek out ways to make extra money while attending college
As you've probably gathered by now, college is expensive. For some, a regular job will make the cut in helping you afford both college and your regular living expenses. Others, though, may need extra ways to bring in more income so that they can afford everything that they need. Luckily, in this day and age, there is no shortage of odd jobs and side hustles that you can do to bring in that supplemental income. Some of the most common ways to earn extra money are by becoming a driver for major companies such as Uber or Grubhub, by freelancing as a writer or a graphic designer for clients in need of these services, or even by watching pets and children when you have the free time to do so. Even if you have enough money to afford your college experience, you may still want to find supplemental income methods that will help to improve your financial freedom.
Returning to college is a major move and, as such, you have to approach it carefully. Going back into college without the right preparation could land you right back in your current situation rather quickly. If you want to return to college, use the four tips above to help you plan your return and position yourself for success.