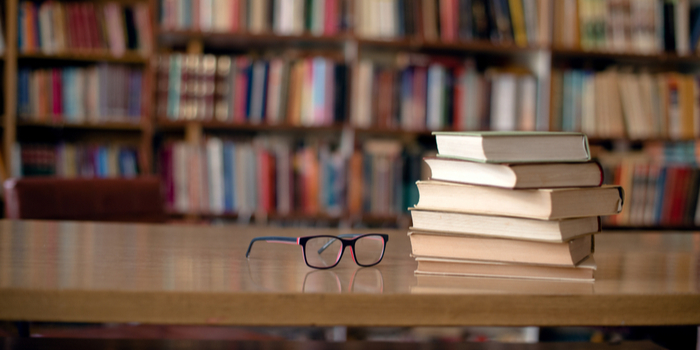 JEE Main 2019 is just round the corner, to be held in January next year. With JEE Main exam dates having been announced, and the registration process coming to a speedy end, engineering aspirants are on their toe, getting prepared for one of the toughest exams in the country. Are you anxious about the new changes that National Testing Agency (NTA) can bring in to Joint Entrance Examination (JEE) Main? JEE Main is the gateway to Indian Institute of Technology (IITs) and many other elite engineering schools in India. It is not just the IITs; other engineering colleges also accept JEE scores for choosing candidates for their engineering programs.
The registration process has already ended and there is not much time for ado. Yes, hard work is the key to clearing JEE and also well equipment with JEE Main Syllabus can bring you great success. But there is something apart from hard work as well. It is the strategy that you need to clear this test which every prestigious engineering college in India considers the score of. It is a world of stiff competition where you need to study strategically to leave others behind. Optimize your time, optimize your resources.
Is getting admission in one of the reputed engineering colleges the aim of your life? Then you must be studying hard for JEE Main. But do you know which are the best reference material that can be of your assistance? There are thousands of JEE Main preparation books in the market. How do you choose the best one? Check out our detailed review of the best reference books by popular authors and publishers, and select the best ones recommended by the toppers and the experts. The key to clearing the exam is studying from the right study material. There is little time left. Stop wasting your time, money and energy on useless, irrelevant resources and study smart.
Students find the section of Physics to be tricky. It involves the thorough knowledge of many theorems and formulae. In JEE Main, 80% of the Section A comprises of questions from the prescribed theoretical syllabus. Only 20% of the question paper involves practical application or experimental skills. The following are the most reliable books for the section on Physics:
Name of the book: Concepts of Physics Part I and II
Author name: H C Verma
Name of the book: Problems in General Physics
Author name: I.E. Irodov
Name of the book: Arihant IIT JEE Physics
Author name: D. C. Pandey
Name of the book: Elements of Dynamics
Author name: S.L.Loney
Name of the book: Advanced level Physics
Author name: Nelson and Parker
Name of the book: University Physics
Author name: Sears and Zemansky
Name of the book: Fundamentals of Physics
Author name: Resnick, Walker, Halliday,
Name of the book: Problems in Physics
Name of the book: S. S. Krotov
The syllabus of Chemistry is vast but students generally find it easier than the other topics because it involves less formulae and more theory. The vast range of theoretical concepts ca make it seem tedious. For the section on Chemistry, you would do well to refer to any of the following books:
Name of the book: Modern Approach to Chemical Calculations
Author name:R.C. Mukherjee
Name of the book: Physical Chemistry
Author name: Atkins' and N Awasthi'
Name of the book: Organic Chemistry
Author name: Paula BruiceYurkanis, O.P. Tandon
Name of the book: Organic Chemistry and Organic Chemistry
Author name: M.S. Chauhan
We also recommend that you follow the NCERT books but only for theory sections.
Name of the book: IIT Chemistry
Author name:O.P. Tandon
Name of the book: Organic Chemistry
Author name: Morrison Boyd
Name of the book: Inorganic Chemistry
Author name: O.P. Tandon
The Mathematics section is scoring but at the same time difficult. It can become either easy or extremely difficult depending on your preparation. The following are the most trusted books for the Mathematics section of JEE Mains:
Name of the book: Trigonometry; 103 Trigonometry Problems
Author name:TituAndreescu&Zuming Feng
Name of the book: Co-ordinate Geometry
Author name: S.L.Loney
Name of the book: Higher Algebra
Author name: Hall Knight+ Bernard-child
Name of the book: Problems in Calculus of One Variable Algebra
Author name: I.A.Maron
Name of the book: Algebra
Published by: Arihant
Name of the book: Differential Calculus
Published by: Arihant
Name of the book: Integral Calculus
Published by: Arihant
Name of the book: Complete Mathematics for JEE Main
Author name: Tata McGrawHill (TMH)
Name of the book: New Pattern Mathematics for JEE Main/Advanced
Published by :Arihant Publications