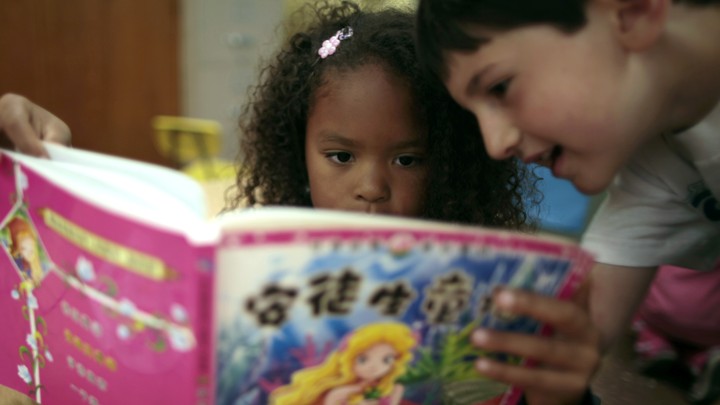 According to Gregg Roberts, the director of dual language studies, what if we are in a world where every kid could speak at least two to three languages? If the idea of bilingualism inspires you, then you need to know that there is a way to do it properly.
With the parents and the educator's hard work, the push for multilingualism programs is changing the educational landscape of communities, cities, schools and homes all over the world. Over the past decades, The United States' approach when it comes to education has started to gradually shift away from learning one language to being bilingual, preservation of heritage and culture, as well as language enrichment.
This kind of approach has pushed bilingual communities to create programs that are centered on dual language, just like how Hoboken preschools for your child are doing. Their new programs attracted hundreds, if not thousands of families to embrace multilingualism. It also triggered interest among adults who wish that they had access to these kinds of programs when they are still in school.
Although the roots of multilingual education in the United States can be traced back to the 17th century, a new occurrence is starting to emerge with three goals in mind: first is to embrace the multilingual cultures that are specific to linguistic communities and families, and to promote the cultural heritage as a vital part of the society.
Second is to help facilitate reconciliation between the school and the parents, as well as encourage a useful and productive dialogue between school administrators, education professionals, and the parents. And lastly, to promote an economic, cultural, and social environment that is very respectful to everyone involved and helps bridge issues that divide people today.
Different people have different views on bilingual education. A lot of people want access to the English language and the equal opportunity it can provide. Other people want to sustain their culture or heritage and utilize multilingual education as a perfect tool to do so.
There are also people who are interested in the benefits they can get out of bilingualism when it comes to cognitive development. And there are others who are interested in adding a second or third language because of the benefits and advantages they can get when it comes to business opportunities. Ultimately, every perspective that is shared has the same goal: It is to create a bilingual or multilingual community that has greater access to culture and language.
To know more about multilingualism, visit https://en.wikipedia.org/wiki/Multilingualism.
People need to advance and embrace homegrown multilingualism but it can only happen if schools all over the country will offer multi-language courses in their program. Furthermore, immigrant kids that are raised in environments that value their parent's language and learn it by heart.
Today, a lot of students benefited from multi-language programs, public or private schools and graduated fully adept with two to three languages. Like most multi-cultural parents, we are convinced that multilingual education is universally good that should be offered to private or public schools, because it can change how kids perceive the society, the school, community, and eventually, the country.